Careers
WowWee is always looking for talent to join our growing team around the world. You will have the opportunity to work in a premier robotic toys and consumer electronics products company, with the best talent in the industry. Join us and put your skills to work developing innovative and cutting edge technologies, designs, and campaigns. If you're a team player who is personable, goal-oriented, and of course great at what you do, we want to hear from you (whether there's an open position below or not)!
Open Positions
Entry/Mid-Level Graphics and Packaging Designer (2-5 years' experience)

Graphics and Packaging Designer - San Diego

WowWee designs, develops, markets, and distributes innovative robotic toys and consumer electronic products. Our astonishing imagination sets us apart.

WowWee USA is looking for a creative individual to take on graphics and package design responsibilities in our San Diego based office. This is an entry/mid-level position reporting to company management and working closely with the CDO and the rest of the GD team.

Applicants should have a diverse portfolio demonstrating an ability to create logos, illustrations, package concept designs, die cuts and production ready material. Toy industry experience is major plus along with an awareness of new and innovative package ideas and a strong sense of costing. This is an out-and-out package design position, so your passion should be strongly centered in creating great designs for our retail presence on the shelf and supporting marketing efforts with creation of marketing materials.

Responsibilities

In conjunction with other members of the graphics team, create innovative and compelling logo and package design concepts, die cuts and package mockups.

Produce product illustrations, instruction manual content and prepare files for hand off to HK based production team with an understanding of production issues and inclusion of 3 language and legal

Create product and brand sales sheets and catalogues whilst managing graphics assets in a database for easy access for all team members

Create mockup imagery of product on shelf along with shelf strips and headers

Adhere to tight deadlines and revision schedules and implement feedback from management, buyers and toy fairs.

Work directly with CDO on brand direction, style guide and retail presence

This is a great opportunity for an enthusiastic agile individual who wants to work in the deep end in a fast-paced environment.

Location: La Jolla, San Diego, CA

Skill set: graphic design, packaging design, concept design, illustration

Qualifications: BA/MA Graphic Design /Industrial Design / Toy Design / Product Design / Automotive Design

Salary: negotiable dependent on skills/experience

Experience: 2-5 years (individuals with more experience may be considered dependent on specific skills)
Don't see an open position for you?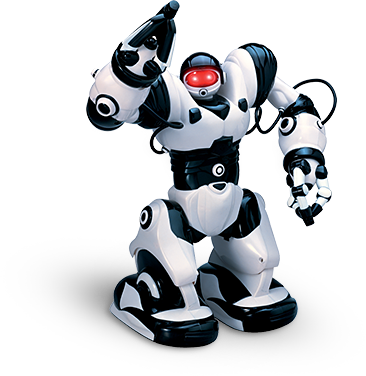 About WowWee
Curious about WowWee's history of award-winning innovation? Or maybe you'd like to discover how WowWee brings products from the idea stage to market?
Learn More About WowWee